SEGA SAMMY Group Company DARTSLIVE Co., Ltd. (Head Office : Shinagawa, Tokyo; Representative Director and President: Kikuo Masumoto) has entered into a partnership with THE WORLD SENIORS DARTS LTD (Head Office: Waterlooville, Hants, United Kingdom, Owner: Jason Francis) to acquire the streaming rights for the 2022 Jennings Bet World Senior Darts Championship in Asia.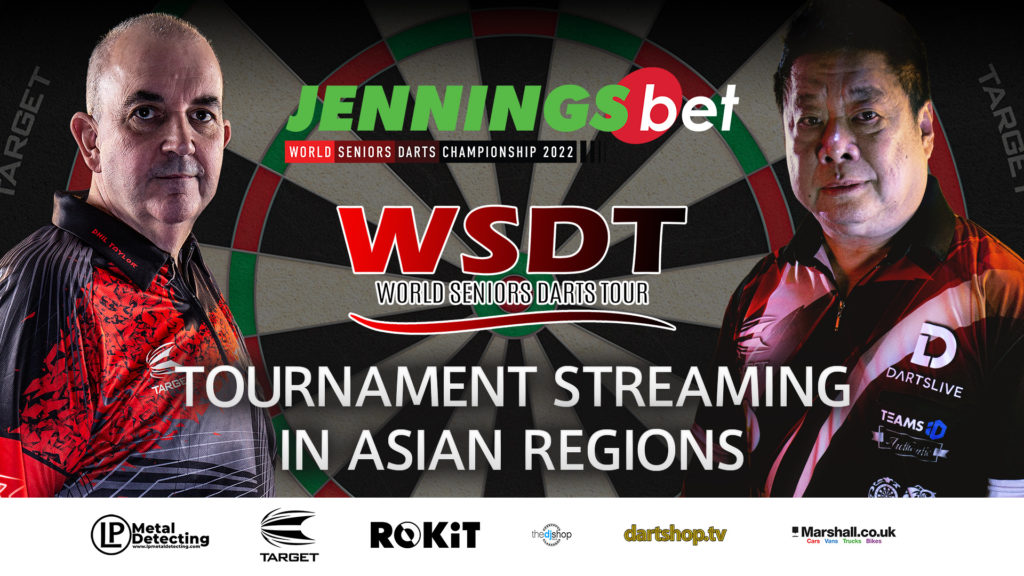 The World Seniors Darts Championship is the first tournament to bring together legendary players from various organizations and tournaments around the world in the field of steel tip darts.
DARTSLIVE has obtained the streaming rights for the "2022 Jennings Bet World Seniors Darts Championship" which will be held in England, the birthplace of darts. The Championship will feature Phil Taylor, the greatest darts player of all time, and Paul Lim, a DARTSLIVE OFFICIAL PLAYER.
DARTSLIVE will be streaming the tournament in a total of 11 regions including Japan, Korea, Taiwan, Hong Kong, Macau, Singapore, Malaysia, Indonesia, Brunei, Philippines and Thailand.
For more details about streaming in Asia, please visit the DARTSLIVE Services Official Website (https://www.dartslive.com), which will be updated with the latest information.
❏Tournament: 2022 Jennings Bet World Seniors Darts Championship
❏Official Twitter Account: https://twitter.com/SeniorsDarts
❏ Date & Time: Thursday 3 February to Sunday 6 February 2022 (UK time).
❏ Participating Players: Phil Taylor, Paul Lim, etc.
Details and how to watch will be announced later.
[ For press inquiries ]
*The names of the companies and products mentioned above are the registered trademarks or trademark of the company in question. *The original draft, which was written and interpreted in Japanese, supersedes any translated documents regarding the content.