At the end of June 2021, more than 270 elementary and junior high school students participated in the opening of "SHANG SHI CUP" in Shanghai, China. (Organizer: DARTSLIVE CHINA/ Executive Committee: Shen You Sports Culture Communication Co. LTD & SH Zhan Feng Culture Communication Co. LTD/ Support: SH Middle School Student Sports Association, SH Huangpu District Sports Bureau, and SH Huangpu District Education Bureau).
Darts tournament held in conjuction with the local government and schools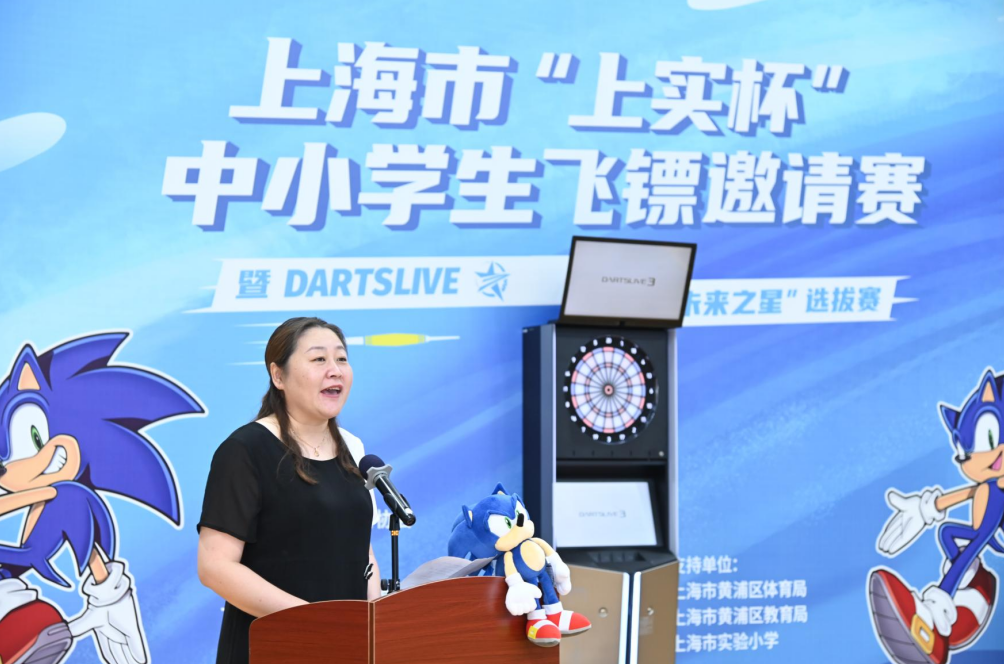 ▲A greeting was given by Xu Jin, the Principal of Shanghai Experimental Primary School.
The tournament was organized not only by the SH Middle School Student Sports Association, but also by SH Huangpu District Sports Bureau, SH Huangpu District Education Bureau as well as with the support of Shanghai Experimental Primary School. A total of 19 schools and 39 teams participated. This is a new achievement in the process of promoting darts in Shanghai.
At the tournament site, the players showed their abilities, maintaining their calmness and agility while responding quickly to the game. A tense and passionate battle ensued, with not a single step being conceded, and the heroic performance of the young players was a sight to behold.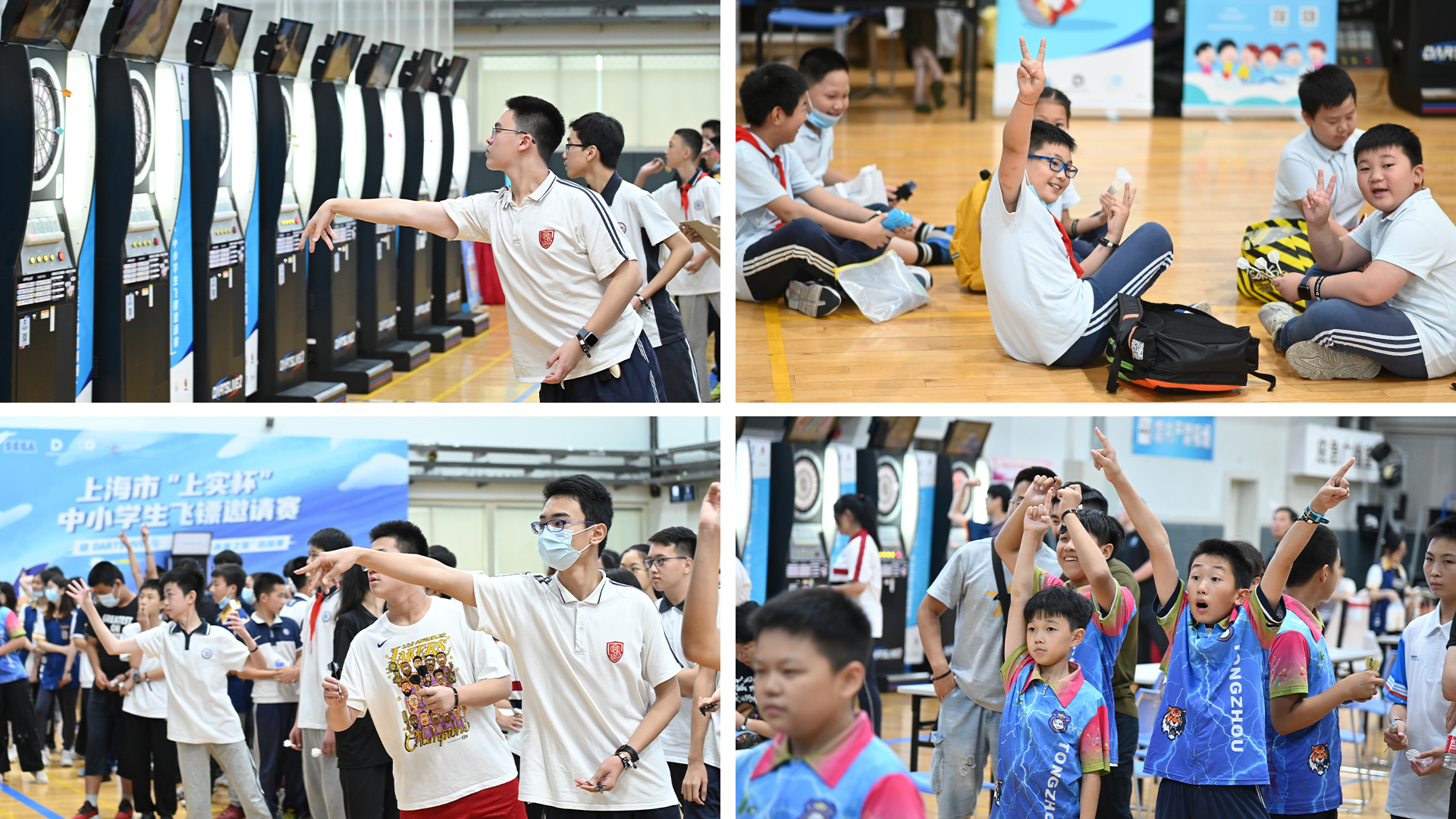 DARTSLIVE CHINA signs training contract with junior players.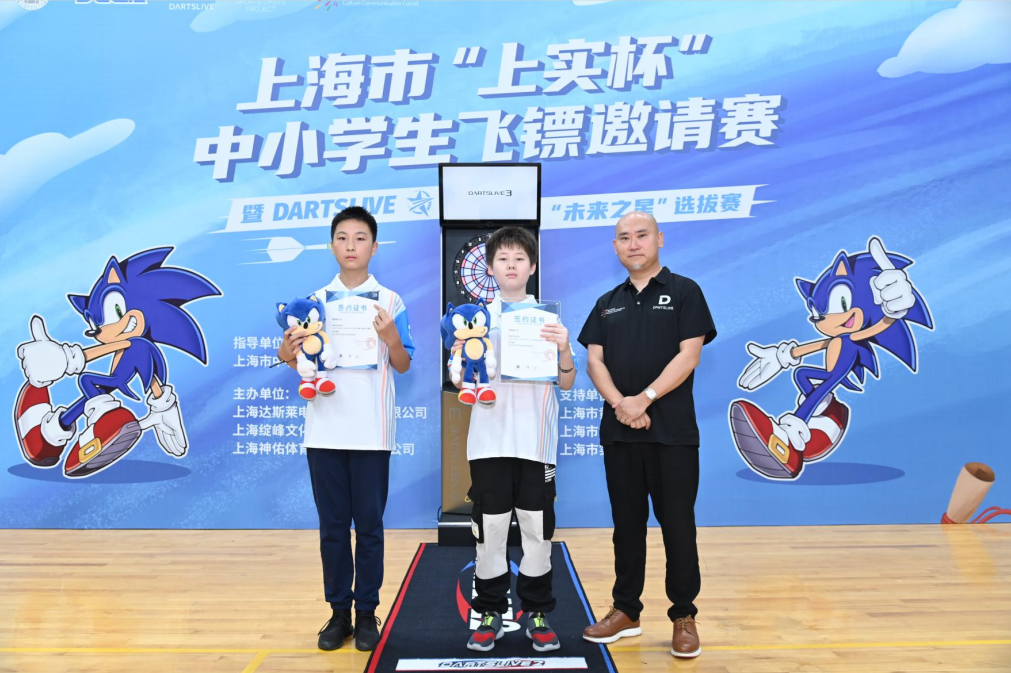 ▲DARTSLIVE CHINA Brand Ambassador and Shanghai Huangpu Darts Association Chairman Li Zhen (right) together with junior players sign "Rising Stars" contract.
The top 2 players for this event were signed to a "Rising Stars" contract by DARTSLIVE CHINA. The "Rising Stars" is a selection program established to lead talented young darts players to join in future darts competitions and to develop their pathway as a professional darts player.
Darts has a long history as an athletic event in China.
Darts was officially approved as a sporting activity by the General Administration of Sport of China in 1999. Since then, it has gained popularity as an indoor competitive sport. In recent years, China has been making an effort across the nation to promote sports with such support given to development of large-scale organized tournaments.
In 2021, despite the fact that the new coronavirus infections are not yet under control, there were 30 elementary and junior high schools that opened darts-related physical education classes.
DARTSLIVE CHINA, as a leading company in the darts industry, is committed to the sustainable development of darts. This is the reason why we always try to create a good practice environment for children and together with the introduction of the world's most advanced training concepts to China, we hope to discover excellent young darts players, to guide them on towards appearing on a grand world stage.
[ For press inquiries ]
*The names of the companies and products mentioned above are the registered trademarks or trademark of the company in question. *The original draft, which was written and interpreted in Japanese, supersedes any translated documents regarding the content.